Welcome to the Online Festival 2022 INDIANER INUIT: DAS NORDAMERIKA FILMFESTIVAL (9)
Das Filmfestival ist eröffnet.
Sie können einige Filme nur hier auf der Website anschauen, wie zum Beispiel das Grusswort von Amber-Dawn Bear Robe und die Kurz-Dokus über ihre Fashion Shows weiter unten.
Andere Filme können Sie über das YouTube Portal anschauen.
Wir haben Links dazu vorbereitet und es gibt auch Playlists. Auf die dazwischen geschaltete Werbung haben wir keinen Einfluss (lässt sich mit dem Bezahlmodell von Youtube umgehen), auch nicht auf eventuell automatisch abspielenden Videos, wenn sie die Autoplay Funktion aktiviert haben.
SWAIA Fashion Shows 2019 und 2021
Filme von Kaela Waldstein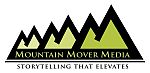 Mountain Mover Media
2019 Haute Couture Fashion Show | Santa Fe Indian Market
2019 Haute Couture Fashion Show | Santa Fe Indian Market,
Dokumentarfilm USA 2020, Regie: Kaela Waldstein und Amber-Dawn Bear Robe, 12:55 Min, Sprache: Englisch
Amber-Dawn Bear Robe, from Siksika Nation in Alberta, Canada, achieved an MA in American Indian Studies and a second MA degree in Art History, both from the University of Arizona. Currently, she is Assistant Faculty of Art History in the Museum Studies department at the Institute of American Indian Arts, Santa Fe, NM. Latest curatorial projects include organizing the annual Indigenous fashion show for the Southwestern Association for Indian Arts (SWAIA) and curating an exhibition for The Tweed Museum in Duluth, Minnesota titled Blood Memoirs: Exploring Individuality, Memory, and Culture through Portraiture. Previously, she was the Director/Curator of Urban Shaman: Contemporary Aboriginal Art, the largest Aboriginal artist-run center in North America.

Legacies Embedded: SWAIA's 2021 Indigeneous Fashion Show:
Dokumentarfilm USA 2021, Regie: Kaela Waldstein, 10 Min,
Sprache: Englisch
Through the SWAIA 2021 Indigenous Fashion Show, a look at how the work of contemporary Indigenous fashion designers reflects their cultural histories, traditions, relationships to the land, and modern day experiences. Brimming with vibrant imagery of the work of Jamie Okuma, Lauren Good Day, Orlando Dugi, Delina White, Yolanda Skelton, Pamela Baker, and Lauren Aragon, "Legacies Embedded" explores the potential of Indigenous Fashion to elevate the broader fashion industry.
Hinweis: Der Film hat leider einige Überlagerungen von Minute 2.26 bis Minute 3:15