BEGINNING THE WALKS FOR HOPE
BEGINNING THE WALKS FOR HOPE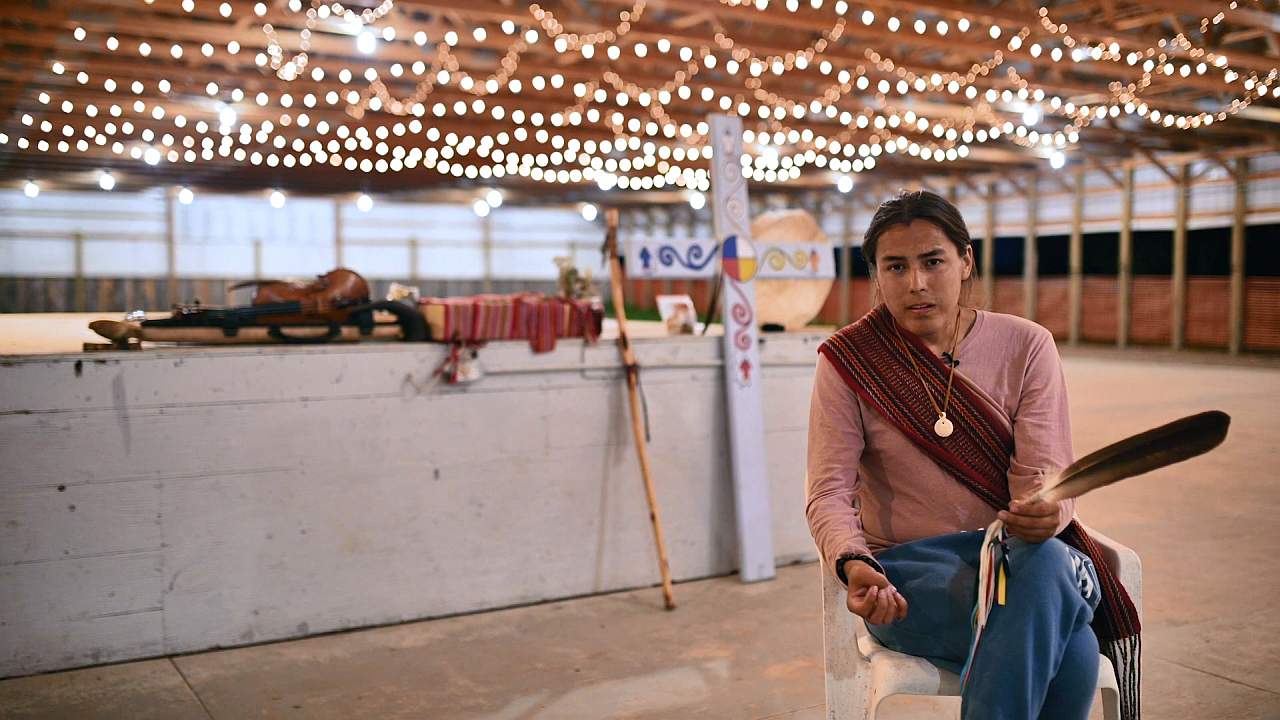 Beginning the Walks for Hope - 630km Walk for Suicide Awareness in Saskatchewan, kurzer Dokumentarfilm Kanada 2020, Regie: Brandon White, 20:15 Min, Sprache: Englisch
Violinist Tristen Durocher (Métis) läuft von La Ronge nach Regina, um dagegen zu protestieren, dass die Regierung ein Gesetz zur Suizidprävention abgelehnt hat. Auf seinem Protestmarsch begleitet ihn eine Gruppe von Unterstützerinnen und Unterstützern. Ziel ist, die Regierung der Provinz dazu zu bringen, endlich andere Saiten aufzuziehen, um Suizide zu verhindern.
YouTube-Video: https://www.youtube.com/watch?v=QhqT7ULklqU
Métis fiddler Tristen Durocher is walking from La Ronge to Regina to protest the government's refusal to pass a suicide prevention bill. Joined on his walk by a group of supporters, Durocher wants the province to change its tune on suicide prevention. The walkers were met by Thundershowers, that foretold the difficult trek ahead. Inspired by Mahatma Gandhi's peaceful resistance tactics during British rule in India, Durocher says when he arrives, he will start a hunger strike in front of the legislature until the issue of suicide prevention legislation is addressed.
Tristen Durocher is a 25 year old Canadian Metis Fiddler, Photographer, and Writer from Buffalo Narrows Saskatchewan. Durocher lives in Thompson Manitoba teaching fiddle for the Frontier School Division across four northern communities. On the fiddle, Durocher's favourite styles of music to play are Metis, Cape Breton, French Canadian, and Traditional Old Time Canadian Fiddle.